Features shared with our subscribers: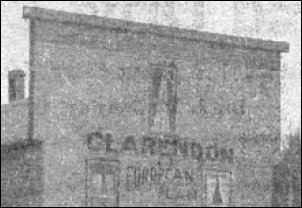 ---
Bingham's old-Sedro bank location, 1890
See 15 photos of old- and new-Sedro.
Click on these thumbnail photos for the stories

---
Stories shared with subscribers first:
Stories originally shared with subscribers:
More stories representative of
our ten years of research
---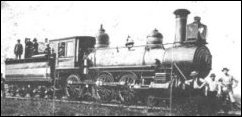 ---
Fairhaven & Southern, 1st day, 1889. Part One of our totally updated story of the Fairhaven & Southern Railway, which chugged into old Sedro on Christmas eve, 1889, as the first standard-gauge railroad in the state, north of Seattle. Includes profiles of F&S pioneers Nelson Bennett and John J. Donovan and the birth of the two Sedro towns. Shared from our optional Subscribers Edition where you will find Part Two with even more photos and details, including the first day's run.

---
Train stories originally shared with subscribers:
Our popular Trains section with dozens of links, stories and photos. Did you know that 11 trains a day crossed on three tracks in old Woolley in the 1890s? Two special stories coming soon:

---
Links, stories & photos
Read an excerpt from Noel V. Bourasaw's book in progress: From Bug to the Bughouse, the First 50 Years of Sedro-Woolley and the Skagit River.

Our upriver section with profiles of towns and pioneers of the upper Skagit River from Sterling on east through the Cascades and the Sauk River area.

Attention: Thanks to all the history lovers who attended our Burlington Library shows. So many people wrote in about conflicts about this date that we have scheduled a follow-up show on Saturday afternoon, June 27, 2009, from 2-5 p.m., in the same room. This one is about Blanket Bill Jarman, the first permanent white settler in the Northwest, and his newly discovered English relatives have flown over to join us and bring new material. We also hope to present three or four future shows in various locations over the next year. Read more details here and please email us if you are interested in attending or have suggestions for the show.

Dan Royal's Stumpranch Online with profiles of his Boyd, Savage and Royal families among many stories.

Library Portal, our suggested reading, including books, magazines and newspapers we love to research for the book and website. Updated with many new books and excerpts from Skagit county newspapers from the 1870s-1900s.

Profiles of Sedro and Woolley founders: Mortimer Cook and P.A. Woolley and their towns of Sedro and Woolley.

Our new section with Biographies and Obituaries of our pioneers is launched. We start with obituaries, will add many more, and next week we will provide links to all our exclusive biographies and those by other writers.

A profile of the Skagit Valley Genealogical Society, possibly the best such society in the state. Their publications and their section at the Burlington Public Library are very valuable tools for the researcher.

Charles X. Larrabee, the Montana copper magnate, who financed the Fairhaven & Southern Railroad and bought the Cokedale coal mines.

Josie Bradley, Skagit County's Superintendent of Schools, 1884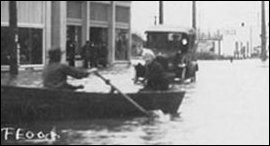 Burlington Flood Aftermath, 1921, click for story