of History & Folklore

The most in-depth, comprehensive site about the Skagit
Covers from British Columbia to Puget Sound. Counties covered: Skagit, Whatcom, Island, San Juan, Snohomish & BC. An evolving history dedicated to committing random acts of historical kindness

Noel V. Bourasaw, founder Sedro-Woolley, Washington, 98284
Home of the Tarheel Stomp Mortimer Cook slept here & named the town Bug


Site founded Sept. 1, 2000. Over 800 plus pages. We passed 7.75 million page views in January 2017
The home pages remain free of any charge.
Please pass on this website link to your family, relatives, friends and clients.

Ronnie Holttum was a Preservationist at Heart
Ronnie Holttum was a preservationist at heart. He saw the past in old pioneer buildings and felt drawn to their history. He actively spent a great deal of time to save the structural integrity of the Skagit City School and the Lee School.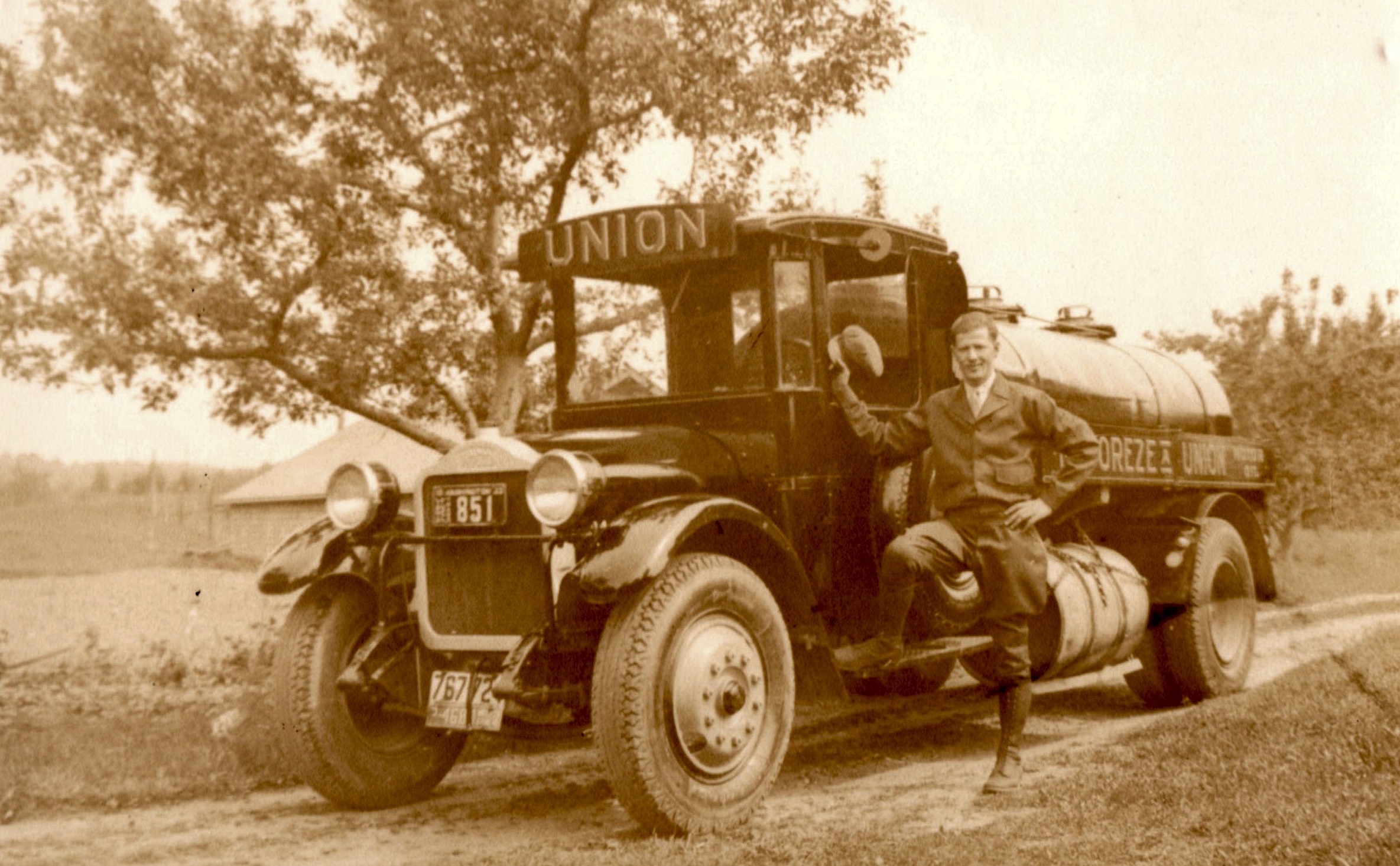 Early fuel distribution tank with young driver Ronnie Holtumm
Ronald E. Holttum was born in Petaluma, Ca, March 11, 1906 to parents John and Lorena. The family moved to Bellingham, Washington in 1908 and shortly after to La Conner where Ronnie graduated from La Conner High School in 1925. His work career started with the Dunlap family and moved to La Conner sawmills. He then went to work driving and bookkeeping for Union Oil Company.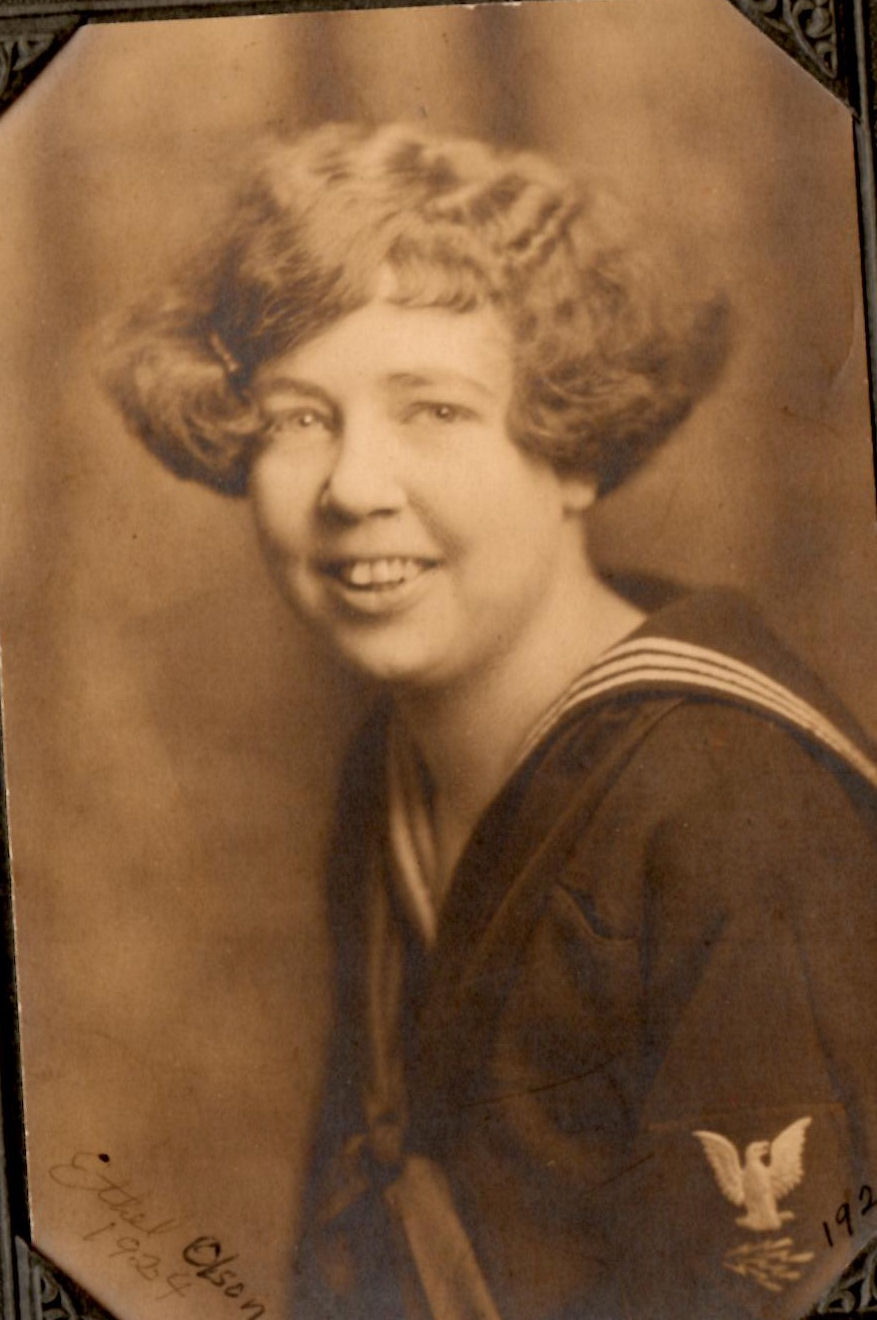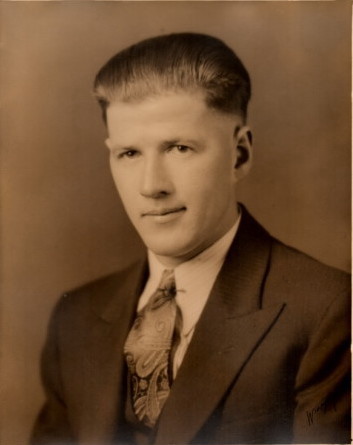 Ethel Olson and Ronnie Holtumm
His bride-to-be was born Ethel Sophia Olson to parents Olaf S and Sofie Olson in Mount Vernon on February 12, 1905. She graduated from Mount Vernon High School in 1923, and obtained a life education certificate at Bellingham Normal School. Over the years she taught in elementary schools at Allen, Ridgeway and Harmony.
Following their wedding in 1934 they made their permanent home in Mount Vernon in the Cedardale area on Old Highway 99. They first owned and operated Sunrise Grocery in Mount Vernon and then in 1945 opened Ronnie's Grocery Store and Service Station. The business only closed due to a fire in the building in 1967. He continued to work as a custodian for Mount Vernon School District, also working for the Cedardale and Conway Fire Departments.
Close to his retirement in 1970, Ronnie bought the old Lee School [originally Meadow School #3]– the oldest schoolhouse still intact in Skagit County. It had been in use as a machine shop for some years on the old Lee farm. The restoration project became his full-time job after retirement. He purchased another building, the Lutheran church, originally called the Bethesda Evangelical Finnish Lutheran. It had originally been located on Stackpole Road and was built in 1909.
Ronnie had also purchased the Skagit City School in 1943 for $500. He and Ethel created the Skagit City Community Club – a non-profit organization to preserve the school's integrity with an annual community picnics to honor its students, their families and their descendants. They managed the picnics until their deaths in the mid-1990s and got to see the building registered as a National Historic Landmark in Washington State.
John Christianson purchased the Lee School [Meadow School #3] in 1995 and had it moved to his nursery on Best Road, where it can still be seen today. The Skagit Valley Herald noted "Christianson credits Holttum with inspiring efforts to preserve and find contemporary uses for old schools. Ronnie was preserving them when everyone was tearing them down."
By Dan Gleason
Skagit Valley Herald, April 1980
<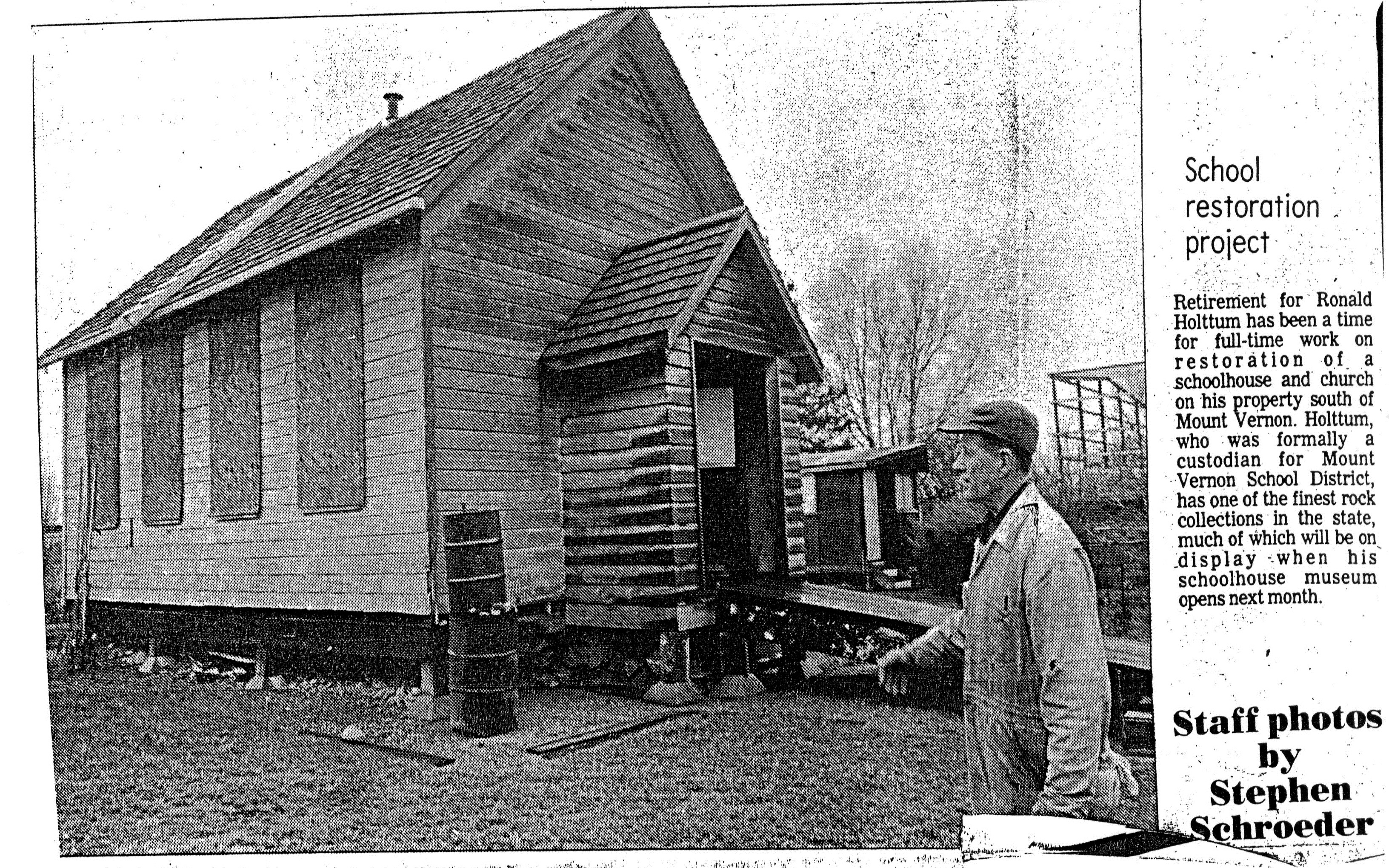 article and photo copyright of Skagit Valley Herald
For several years Ronald E. Holtumm of south Mount Vernon has spent most of his waking hours preserving the past, a labor of love which he will open for public viewing next month. Holtumm plans to open the first phase of his historical museum located adjacent to his home across Old Highway 99 across from Cedardale Fire Station. On display will be an old schoolhouse built in 1883 near the former Skagit City Ferry Landing. It is the oldest building intact in Skagit County, he said. Holtumm has also been active in the Skagit City project which will be the scene of an historical marker dedicated during the annual Skagit City picnic held the third Sunday in July.
He purchased his schoolhouse [Meadow School #3, also has been called Lee School] at auction 10 years ago. The building, which was constructed on logs in the river, came before the land in that area had been cleared. "There were no dikes, most people lived right along the river in those days," he said. The building was moved five times before Holtumm got it. The earliest moves came as a result of flooding after a logjam was removed fro the [Skagit] river. "Before that the water would just spread out, that is why there are so many sloughs down along that part of the river" he said. The last class at the school attended in 1905 after which the building was moved to the O. N. Lee farm where it was converted into a machine shop.
It cost Holttum $600 to buy and more than that to have it moved. "It took me a solid week to clean it out and then the real work began," he said. There was little or no roof left on the building. The original roofing was constructed with hand made shingles. Inside the building Holtumm has many old time desks including the original teacher desk from Skagit City School which has been on display in a Seattle museum until a couple of months ago. The north wall is a display of Mount Vernon High School graduates from the classes of 1939-1942. "This is most thrilling to me because I know a lot of them." he said. He learned of the photos while working as a janitor at Mount Vernon's Roosevelt School. "One day I saw this big stack of things going to the dump and I spotted the photos so I asked to keep them," he said. Holtumm retired from his school job fours years ago and has been working on the schoolhouse for over eight years.
Phase tow of the museum project will take another five years or so of restoration work he guesses. It is the one of the original early Lutheran church(s) in the county which later consolidated to become the present Salem Lutheran. The church, called Bethesda Evangelical Finnish Lutheran, was originally located on Stackpole Road and was built in 1909. The church had been moved four times before Holtumm found out about it. He purchased the building just before it was about to be burned. Inside, the church was in even worse condition that the school what with 300 sacks of rotten peas and variety of rats. "The stench was beyond words," he said.
When refurbished the old cloths closet at the front of the building will house a collection of old sewing machines used by church women for sewing projects which the process from went to pay for the building. Opposite the sewing machings will be equipment from the first barber shop in Skagit County which Holttum recently purchased from Earl Dibble.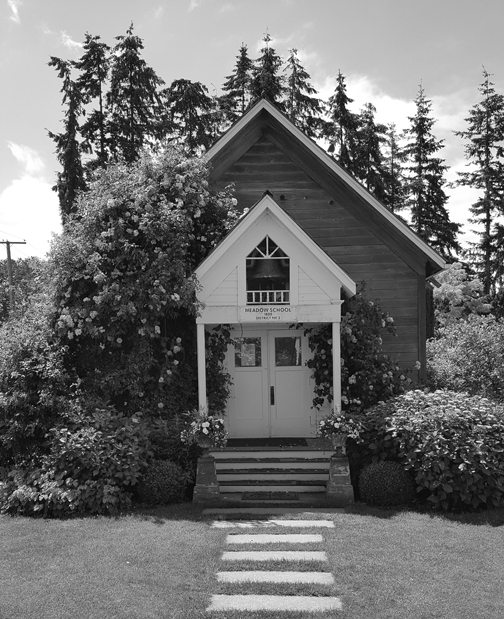 The school can still be seen at Christianson's Nursery on Best Road in Mount Vernon. Photo taken by Dan Royal
| | |
| --- | --- |
| Did you find what you were seeking? We have helped many people find individual names or places, email if you have any difficulty. | Tip: Put quotation marks around a specific name or item of two words or more, and then experiment with different combinations of the words without quote marks. We are currently researching some of the names most recently searched for — check the list here. Maybe you have searched for one of them? |
See this Journal Timeline website of local, state, national, international events for years of the pioneer period.
Did you enjoy these stories and histories? The process continues as we compile and collaborate on research about Northwest history. Can you help? Remember; we welcome correction, criticism and additions to the record.
Please report any broken links or files that do not open and we will send you the correct link. With more than 800 features, we depend on your report. Thank you.

Donations make a difference. We are a 501 (c) (3) nonprofit corporation. Your monetary gifts are tax deductible, actively solicited, and most welcome. Unless instructed otherwise, your contribution will be kept confidential. If you would like to make a donation to contribute to any of the works of Skagit County Historical Society and Museum. From your PayPal account, consider specifying if you would like your donation restricted to a specific area of interest: General Funds, Skagit River Journal, Skagit City School, Facilities, Publication Committee, Special Events, any upcoming Exhibit. Just add those instructions in the box provided by PayPal. If not a donation, how about a Membership? Find information at this link. Thank-you! from the Director, staff and Board of Trustees.




Please sign our guestbook so our readers will know where you found out about us, or share something you know about the Skagit River or your memories or those of your family. Share your reactions or suggestions or comment on our Journal. Thank you for taking time out of your busy day to visit our site.

Currently looking for a new guestbook!



View My Guestbook
Sign My Guestbook


Email us at: skagitriverjournal@gmail.com

Mail copies/documents to Street address: Skagit River Journal c/o Skagit County Historical Society, PO Box 818, 501 S.4th St., La Conner, WA. 98257